Being a social drinker, I like cocktails more than the usual light beer. The latter seems to have an unusual effect on my bladder that causes me to make frequent trips to the ladies' room. Not exactly an attractive sight especially if you're on a date.
Working as a call center agent at night is pretty stressful. After an exhausting work week, my friends and I would go out in bars and taverns to get some drinks. A good drink can really ease the stress away. Sometimes when I am on a very tight budget, I just invite friends over to my house and make cocktails for everyone.
What makes cocktails enticing is the mixture of various tastes in your mouth.  They used to contain three or more ingredients and at least one of the ingredients must be a spirit, one sweet/sugary and one sour/bitter. Nowadays, a cocktail usually contains one or more kinds of spirit and one or more mixers such as soda or fruit juice. Some also uses additional ingredients like sugar, honey, milk, cream and various herbs.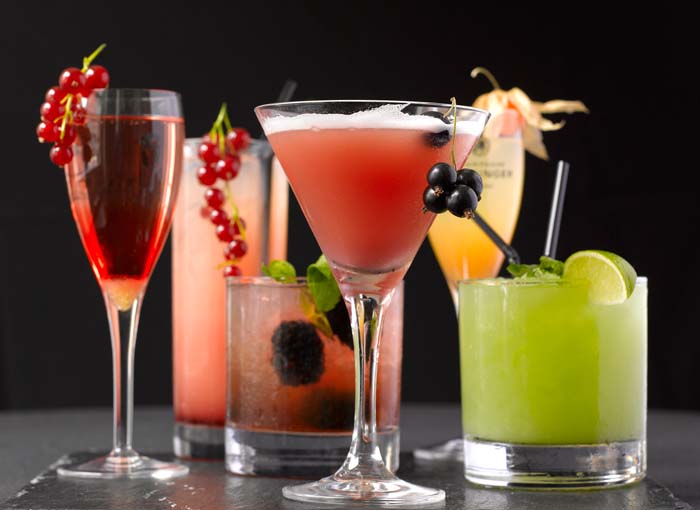 Some of the most common cocktails are Mimosa (Champagne), Martini (Gin), Pina Colada (Rum) Tequila Sunrise, Manhattan (Whiskey) and Cosmopolitan ( Vodka), the drink popularized by the series Sex and the City.
If you're tired of the usual cocktails in your beloved bar's menu, why not try whipping up one of your own? You can find the newest and hippest cocktails recipes online. They feature new drinks such as Black velvet cocktail, Strawberryrade, Mint majjige, among others. They even have a cocktail finder feature. By selecting your preferences, this cocktail tool will bring up your favourite drink. They also have the latest cocktail video tips so making cocktails for everyone is as easy as ABC. Pretty amazing isn't it?